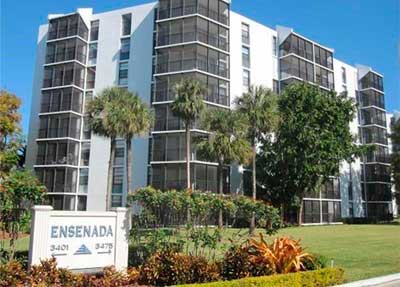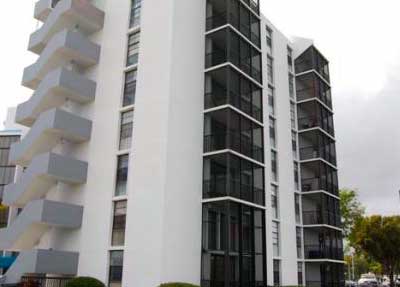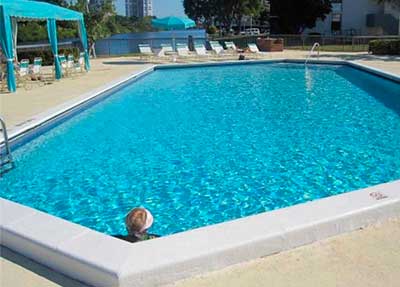 Ensenada condominiums, Aventura
Welcome to Ensenada Condominium!
Discover a hidden gem in the heart of Aventura, Florida, at 3401-3475 N Country Club Dr. Ensenada Condominium offers a tranquil and stylish retreat amidst the vibrant energy of South Florida. With its prime location and thoughtfully designed residences, this exceptional property invites you to experience the best of coastal living.
Ensenada Condominium comprises two buildings, each standing eight floors tall, with a total of 276 apartments. Built in 1971 by the esteemed developer Oxford Development and designed by renowned architect Morris Lapidus, this community combines timeless elegance with modern comforts.
Choose from a selection of well-appointed condos featuring one to two bedrooms, perfect for individuals, couples, or small families. The condo sizes range from 741 to 1,482 square feet, offering comfortable living spaces that cater to your lifestyle and needs.
Step inside your Ensenada Condominium residence to discover a sanctuary of style and sophistication. Each unit is thoughtfully designed to maximize space and functionality while exuding a contemporary ambiance. Whether you're enjoying the skyline views from your private balcony or relaxing in the spacious living area, you'll find a sense of serenity and comfort in every corner of your home.
Ensenada Condominium embraces a harmonious blend of modern amenities and timeless finishes. From the well-appointed kitchens to the inviting bedrooms, every detail is carefully curated to ensure a seamless living experience. The layouts are intelligently designed to optimize natural light and provide a welcoming atmosphere throughout.
With its central location in Aventura, Ensenada Condominium offers convenient access to a wide array of dining, shopping, and entertainment options. Explore the nearby Aventura Mall, renowned for its luxury boutiques and fine dining establishments. Enjoy a round of golf at one of the many prestigious golf courses in the area or take a leisurely stroll along the beautiful beaches of Sunny Isles Beach, just a short drive away.
Ensenada Condominium is more than just a place to live; it's a community where neighbors become friends, and memories are made. Take advantage of the well-maintained common areas, including a swimming pool, fitness center, and landscaped gardens, providing ample opportunities for relaxation and recreation.
Whether you're seeking a year-round residence or a vacation getaway, Ensenada Condominium offers a welcoming haven in the heart of Aventura. Immerse yourself in the vibrant South Florida lifestyle while enjoying the peace and tranquility that this exceptional community provides.
Contact us today to learn more about available residences at Ensenada Condominium and discover the perfect place to call home. Welcome to a life of style, comfort, and convenience at Ensenada Condominium!